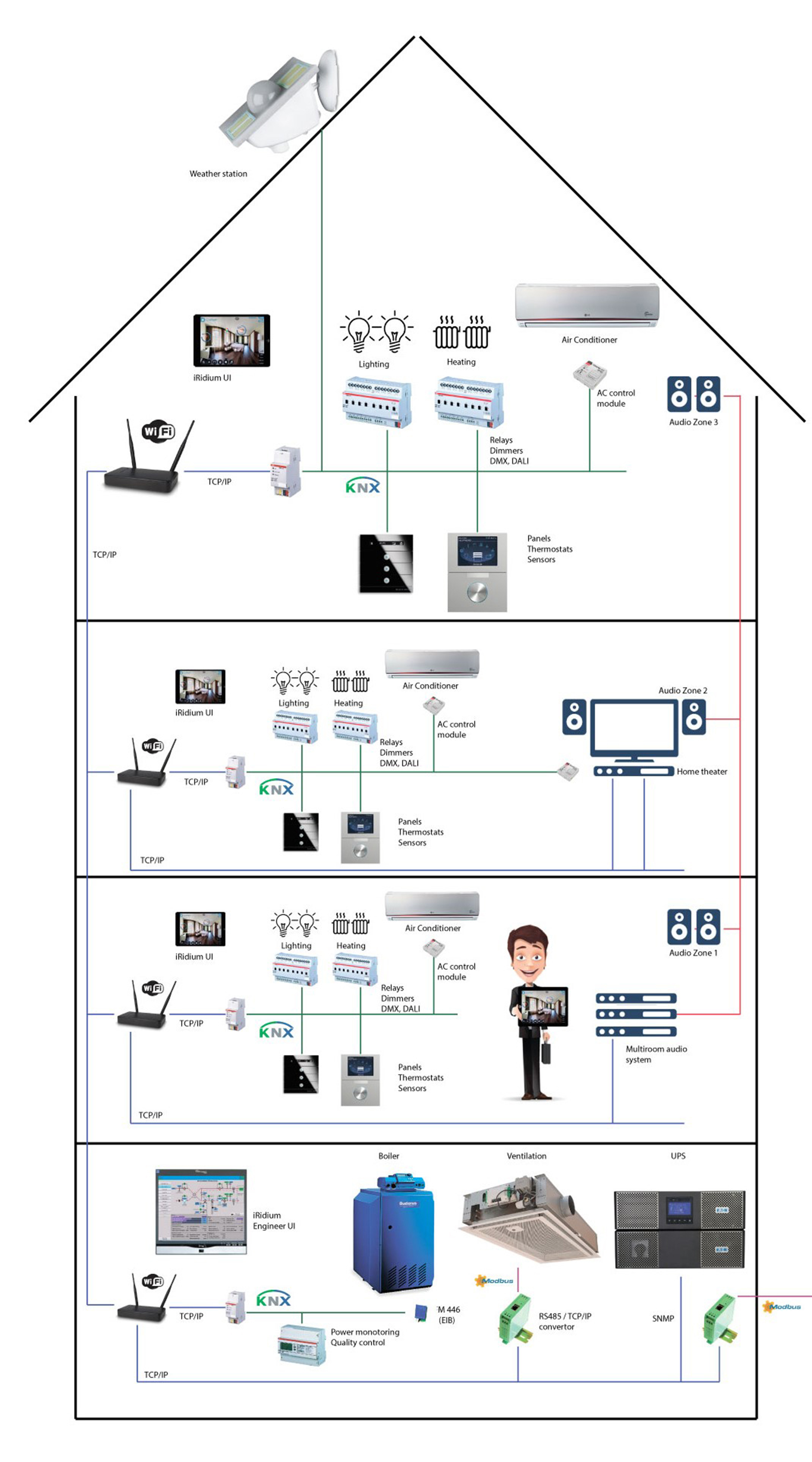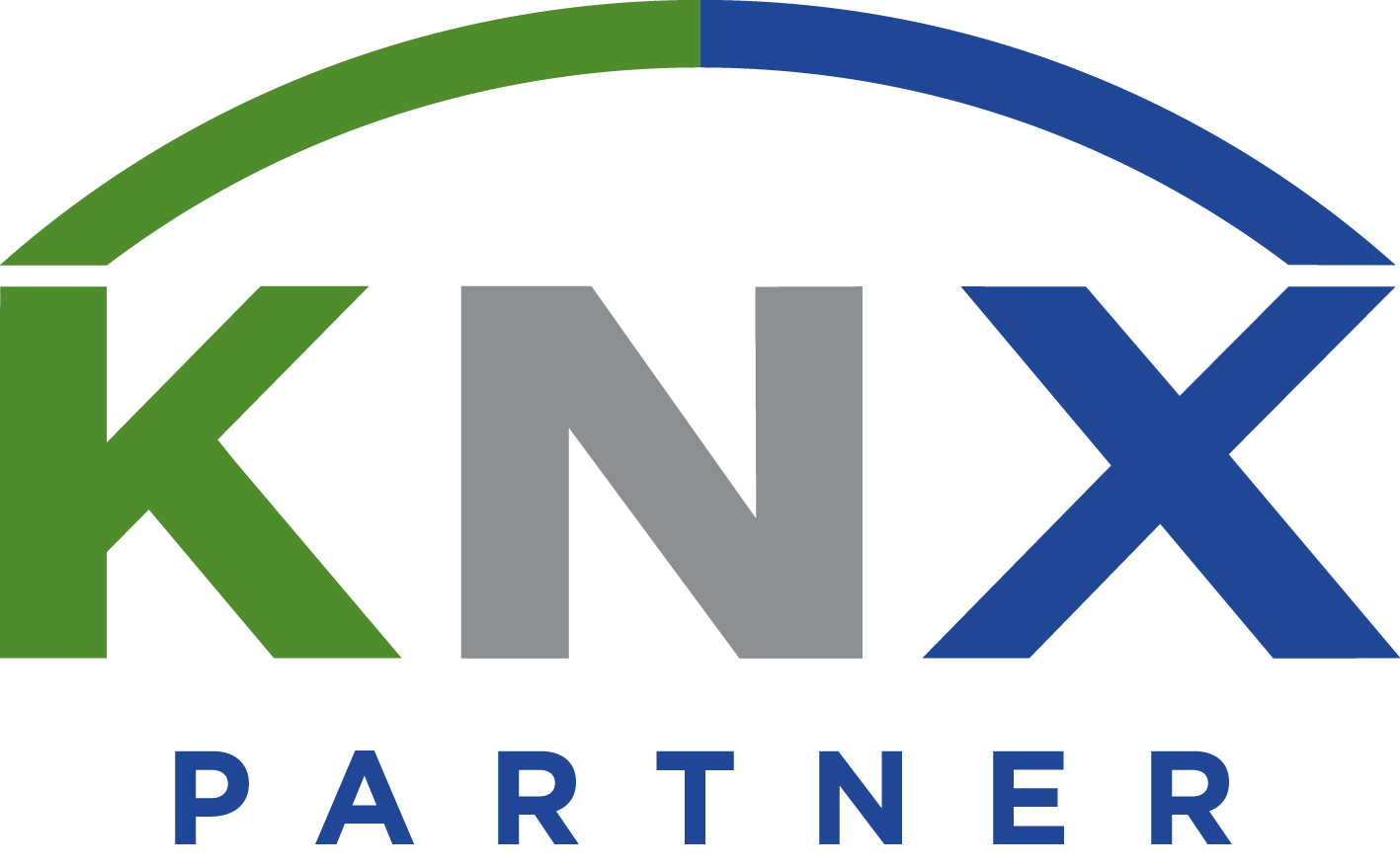 Study & Installation of KNX
Papadakis Nikolaos - Electrical Installations - KNX partner - Photovoltaics - Heraklion

A benefit to any type of building: From the office complex to the average household. Whatever the type of building, KNX opens up new opportunities for the development of building control systems, while keeping costs at a manageable level.
KNX can provide solutions that can be achieved with conventional installations. Through a single touch screen, all home or building applications can be controlled. From heating, ventilation and access control, to remote control of all home appliances. KNX provides completely new ways to increase comfort, safety and energy savings in your home or building.
Transferring control data to all building management components requires a decentralized system, ensuring that all components communicate through a common language: in short, a stand-alone system and application system, the KNX bus.